Rest assured that this Stretchy Crochet Baby Headband Pattern With Five Flower Designs is a great help for you to achieve such trendy fashion at your own style and convenience!

Wearing headband is now a popular fashion style for babies. So if you are a parent who has been looking for a perfect one, you are in the right place.
Stretchy Crochet Baby Flower Headband Pattern
Take note that this pattern is not only capable of producing one product with one design but preferably at least ten headbands all with different designs! You can customize it from two strands or three strands depending on your style. It can even be one strand only.

Come to think of it. This is much cheaper than buying ten different headbands. Plus, you can also adjust its size based on who will use it – even kids and adults can enjoy it because this pattern has an instruction also about how you will change the headband's size.

What an adorable Baby headband, right?

In that way, you can make one for your kids who are already attending school or working especially if they are fans of headbands. You can also make one for your relatives or girlfriends. Just use their favorite color, and for sure they would love it.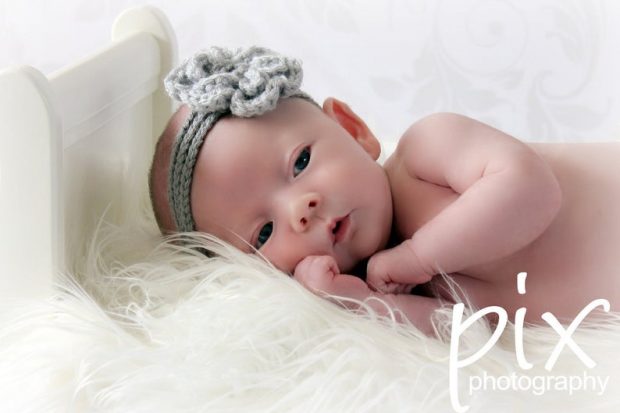 If you are still unsure whether you want to get this pattern or not, keep in mind that Briana of Bowtykes, maker of this product, has a passion for head accessories.
Therefore, she purposely developed this pattern in a much easier way. Even if it's your first time to crochet, no problem. Through this easy-to-follow instruction, your work will surely look like from a professional crocheter!

Materials Needed For Stretchy Headband Project
When it comes to materials, any hook and yarns will do as long as you are comfortable with it. However, it is highly recommended if you use:
Worsted weight yarn
Crochet hook G (4.00 – 4.50 millimeter)
But then, feel free to choose anything, particularly if you still have extra crochet materials before.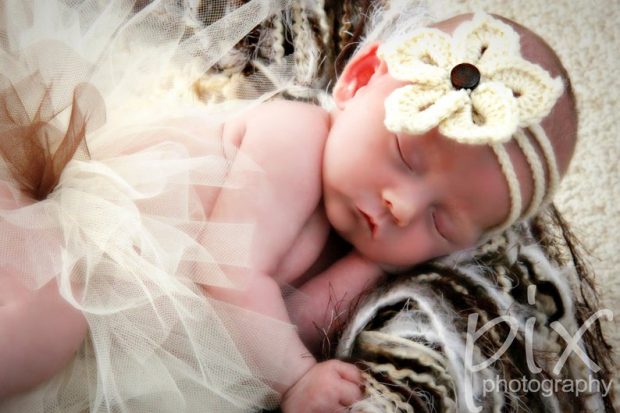 Twinning Mother-daughter accessory
This crochet project is also an excellent pastime for a pregnant mother who knows she's having a girl. It can help reduce anxiety and stress during pregnancy as it keeps you occupied during the waiting time.
And for a more adorable look, you can make two hair bands with the same design, for you and your baby.

You can make as many as you can and not worry about the size. And since you cannot measure your baby's head in your tummy, this pattern can teach you how to change the size of the whole strand and the flower.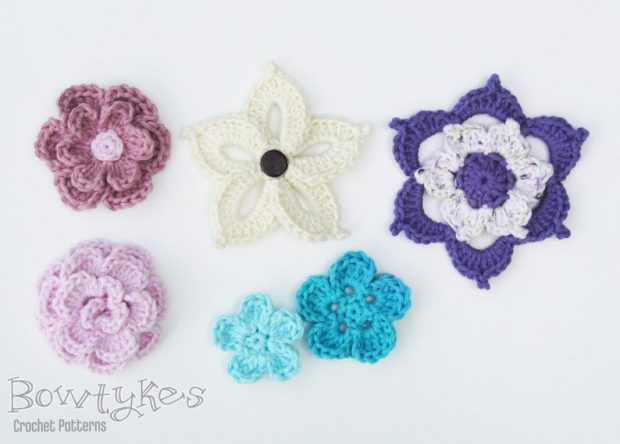 CREATIVE CROCHETING With Five Flower Designs
Try to use different yarn colors on the flowers and to its strands. Adding beads on the hairband will also definitely make it more fashionable and luxurious. You can add anything on your hairband as long as it is not too heavy to wear.

Perhaps, if your design is more unique than the regular headband, you could make a business out of it. Just keep your creativity flowing and this Stretchy Baby Headband Crochet Pattern With Five Flower Designs, and begin to crochet your stylish headband!