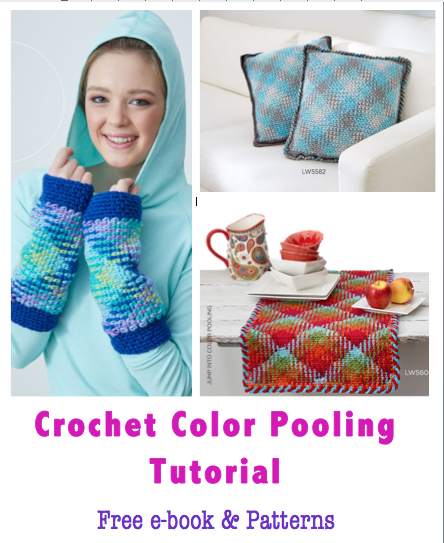 Free Color Pooling Crochet E-book
Color Pooling crochet is the new skill to acquire. If you haven't tried yet it's time to incorporate color pooling into your crocheting. This e-book by Marly Bird is for you! It takes you through four different video tutorials on how to get started with your color pooling.
And it also provides a number of different beginner and intermediate patterns. These patterns incorporate these color pooling techniques. This is the perfect way to get started with color pooling, and you will soon be turning an ordinary ball of multi yarn into a beautiful argyle-type plaid.
Download the e-book now and get started!
Also see: Adorable Amigurumi Free PDF Ebook and Free Crochet Patterns for Beginners Downloadable PDF