The Afghan US Navy Crochet Pattern creates a symbol with the use of graph of patterns that makes it easy to follow!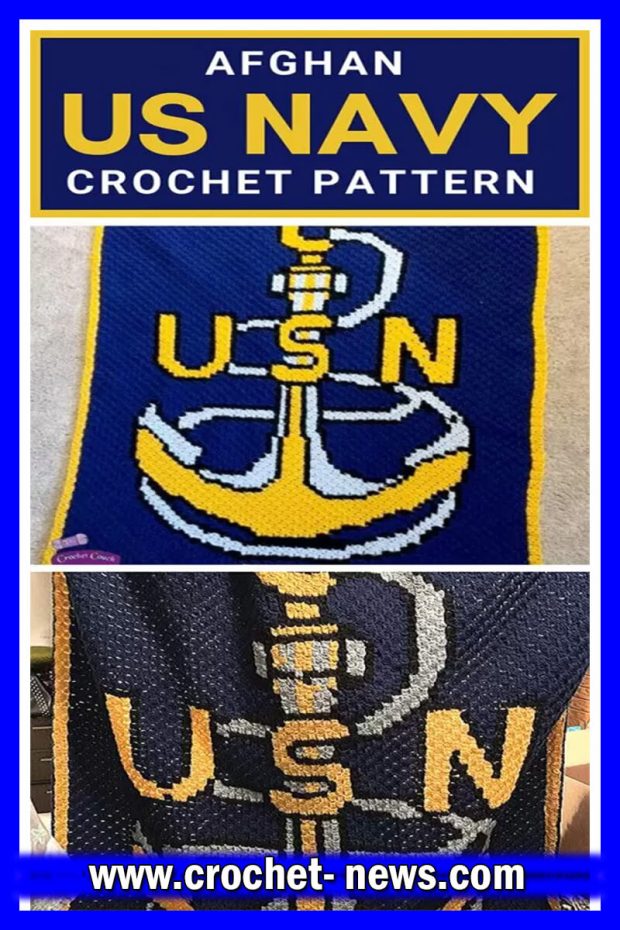 Salute to the brave soldiers who are willing to sacrifice their own lives to keep the peace and order!

Not only is the symbol of the US Navy very appealing, but it also reflects the good reputation that they carry. Using such design for another wonderful and adorable décor for your home or a gift to someone dear to you would be lovely. It could be a simple way of showing respect and adoration to their heroism.

To be a part of the navy group means being selfless and sacrificial. Soldiers serve their fellowmen despite the risks and dangers that it entails.

Show them a little appreciation and attitude. This crochet craft can totally help you with that!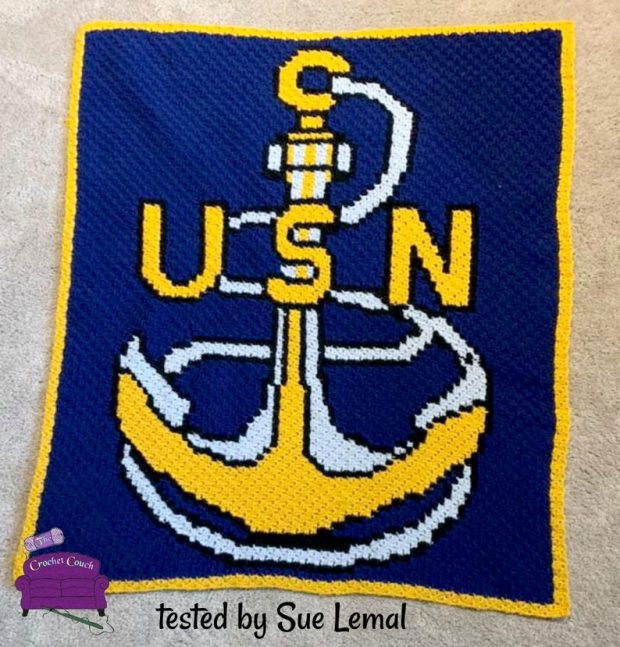 ABOUT THE PATTERN
Kim from CrochetCouch is offering an opportunity to those who would like to have a US Navy symbol in crochet.

This US Navy pattern allows for a variation in color. Hate counting? This pattern was made to be the perfect guide to people like you! With this pattern, it's goodbye counting, and hello graph!

Upon getting this C2C Crochet pattern, you will also get some of the necessities for this craft which include the following:

A full-size copy of the graph contained in 4 to 6 pages. Each small squares or some very small graphs are only printed on one page.
A word chart containing the color coding for each row.
Black and white or colorless word chart
Simple instructions on how to make the C2C Graph
Different gauges for different yarns and hook sizes
Links to videos that can help you accomplish the pattern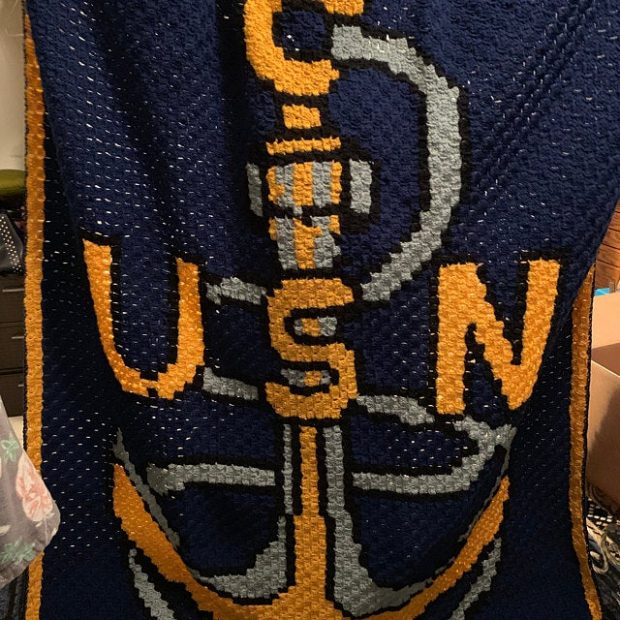 CROCHET MATERIALS
When you already have the pattern to follow, the next important thing that you'd like to have are the necessary tools to complete the craft.
a 5-millimeter hook or an H hook
Yarn Needle
Yarn Bobbins
Any Worsted Weight #4 Yarn

Specific yarn used is a Red Heart Super Saver with the colors: Navy 2013 yards, Gold 824 yards, Black 487 yards, and Gray 359 yards

FINISHED AFGHAN SIZE
The finished crocheted afghan will measure 64 by 74 inches.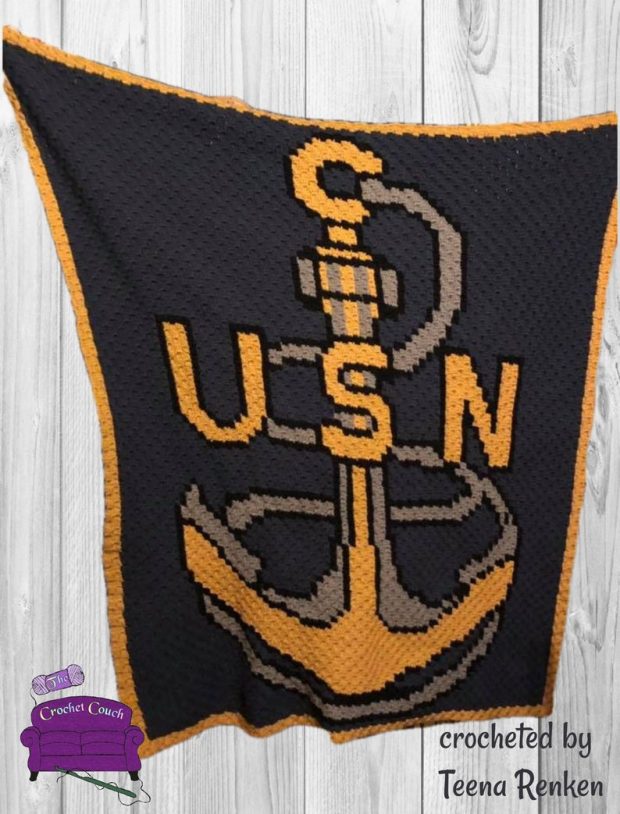 US NAVY SOLDIER APPRECIATION
This afghan will be a sweet way to show your appreciation of soldiers' sacrifices and good deeds for the greater good. May this one be your own unique way of sending gratitude and love. This will surely inspire them to continue serving the people!

It's high time that you decide on crafting your own piece. Showcase your support to the protectors of your country! If you want more Afghan patterns, check out our Free Tree of Life Afghan Throw Pattern, Afghan Hexagon Blanket Pattern, 33 Crochet Throw Blanket Patterns, and 27 Afghan Crochet Patterns.

Get the Afghan US Navy Crochet Pattern now, prepare the necessary tools, and start working on your very own US Navy-themed afghan!