Our Mission
Here at Crochet News, we're crazy about crochet of all types. Our team are all crochet enthusiasts, and we love sharing our crochet experience and passion with a worldwide audience.
We are dedicated to finding and sharing the best, most striking or unusual, and the most fun crochet patterns, tutorials and videos we can find. In fact, sometimes we must contain ourselves from oversharing and pouring out all of our yarn and crochet love in one go.
On Crochet News, you will find our recommendations to a range of crochet patterns in various categories, such as crochet clothing for adults and children, crochet gifts, crochet amigurumi, crochet toys, crochet blankets, crochet home décor and much more.
We also help beginners learn to crochet, and intermediate crocheters learns to increase their skill level, by sharing a range of crochet stitch tutorials.
So, keep following because our yarn stashes are large, our enthusiasm is bubbling over, and our determination to bring you the best crochet patterns, tutorials and news is what makes Crochet News a wonderful website for crocheters of all skill levels to explore.
Who We Are
Crochet News started in 2016 and is just getting started!
We know how time-consuming it is to find the perfect crochet pattern; browsing the internet for hours and not quite finding what you're looking for or knowing whose patterns to trust.
That's why Crochet News is here to help. As crochet enthusiasts ourselves, we wanted to help everyday crocheters spend less time browsing and more time crocheting.
Crochet News finds and categorizes the best crochet patterns from designers around the world, so you can find high quality and trusted patterns all in one place. Our team does all the research for you, so you don't have to.
We now help millions of people worldwide find their perfect crochet patterns!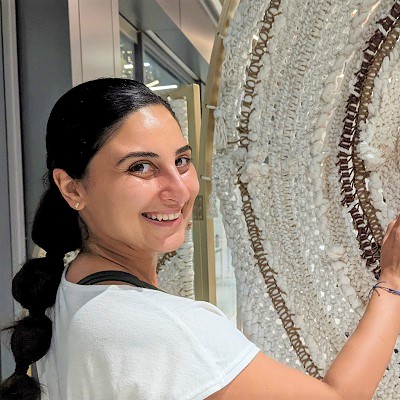 Alexa Petrosian
Crochet News Owner and Marketer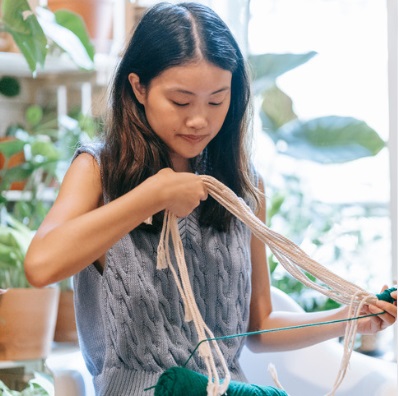 Elle Grospe
Crochet News Executive Editor and Crochet Enthusiast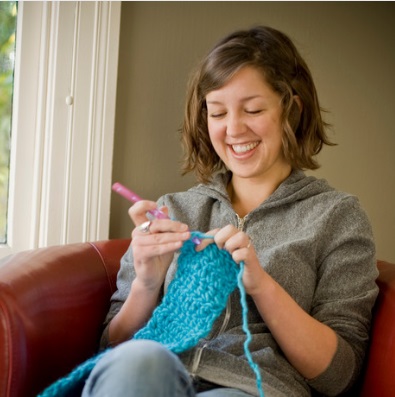 Kaira Duran
Head Crocheter for Clothing, Blankets and Bags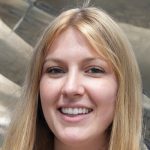 Ray Hubbard
Head Crocheter for Amigurumi and Decor
Crochet News Can Help You…
Learn To Crochet | Find Crochet Designers | Choose Crochet Patterns
Learn to crochet – whether you're a beginner, or wanting to advance your crochet skills, we have tutorials and stitches to help you learn more about Crocheting.
Find Crochet Designers – We feature amazing crochet designers from around the world. Hopefully you find a few designers that fit your crochet style that you can follow to try more of their patterns.
Choose crochet patterns – we source and promote thousands of crochet patterns to make it easier for you to choose a pattern. Whether you're looking for a specific item, style, or skill level, you'll be sure to find a pattern on Crochet News.
Millions of people worldwide use Crochet News to guide then with crochet patterns, designers and tutorials.
Crochet News Is Free To Use
We never have, and never will, charge our audience to use Crochet News. It is completely free for you to use, with no catch.
We won't ever send you unsolicited emails or sell your information to marketers. The only time we will contact you as a Crochet News visitor is to send you our crochet newsletters, if you subscribe to receive them.
So how do we make money if Crochet News is free to use?
We recommend a range of patterns and products to make it easier for you to find exceptional crochet patterns, designers, and products. Sometimes, when you purchase a pattern, we receive a referral fee. The referral fee is not passed on to you, and the prices you see for patterns are not inflated.
How We Choose Crochet Patterns
The team at Crochet News search through thousands of crochet patterns to bring you the best. We choose crochet patterns based on a series of factors, including:
Reviews and ratings from people you have tried the patterns
Reviews and ratings of the pattern designer
The aesthetics of the patterns, being how it looks
The price of the pattern, whether the pattern is free or has a fee to access it we want to ensure you are receiving value and that the price is justified
Skill level needed to complete the pattern. We promote crochet patterns in a range of skill levels, but always ensure the skill level is relevant to the list you are looking at.
Our crochet teams personal experiences with crocheting a particular pattern, or other patterns from a particular designer.
You can be sure that the crochet patterns we recommend are high quality and can be accessed through reputable sources. You're sure to find a crochet pattern that you love!
Want To Be Featured On Crochet News?
If you are a crochet designer, we'd love to hear from you. For pattern promotion and interview opportunities, our team will be happy to have a chat to see if you are a right fit for Crochet News.