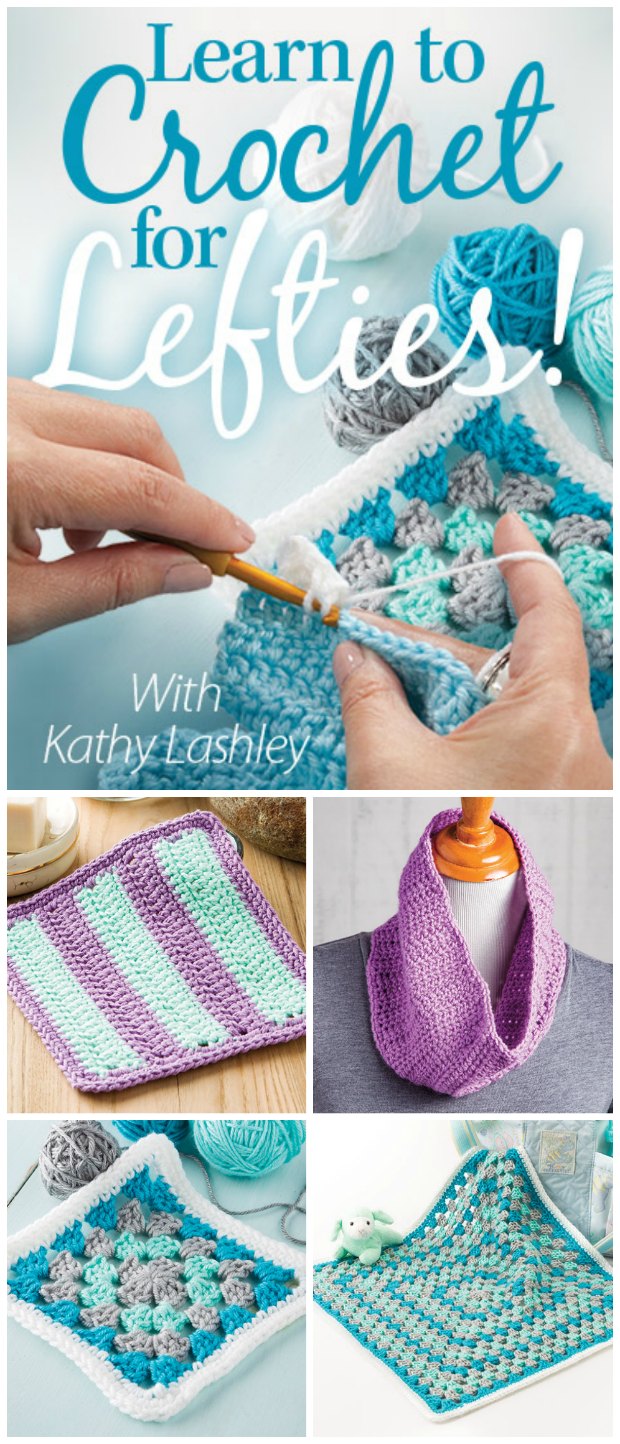 Left Handed Crochet Simple Video Class
Ever wondered how left handed people get their crotchet stitches done? Tried crocheting left hand? Well, probably not. Most crochet patterns we talk about are meant for right-handed people and while you may feel like crocheting left hand is only natural, trust me left handed crochet is something else.
Just try writing something using your non-dominant arm and see how weird that feels. Left handed crochet video tutorials are the perfect companions for left handed crocheting rookies. As a lefty, crocheting will be awkward or simply too hard without the proper instructions.
As a beginner, you're probably used to right-handed people teaching you how to crochet without much success. Don't sweat it; I know how challenging learning to crochet left hand can be. Left handed crochet classes will give you the clarity you need and soon enough, your frustrating efforts to crochet up items will be over.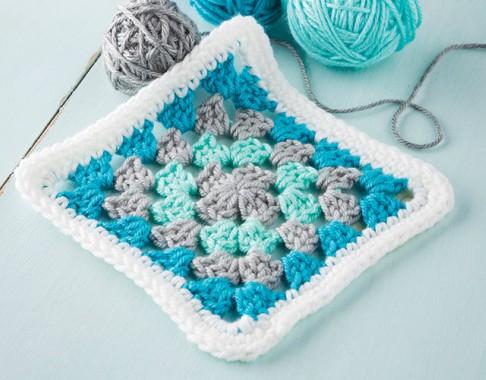 Things You Will Learn In The Left Handed Crochet Class
Left handed crochet classes are the confidence booster needed to create stunning crocheted pieces for your family and loved ones. All the basic building blocks of the crocheting arts are covered in left hand crochet classes in up-close detail. It is recommended to practice your stitch using video tutorials for better results.
Simply hold your yarn and hook and watch the instructor's hand movements and learn everything you need to get started. Here's what you'll learn in the left hand crochet class;
How to properly hold your hook and yarn.
How to find essential information on yarn labels.
Left handed crochet classes teach you how to understand written patterns, terms and the abbreviations used.
How to execute the basic stitches used in standard
How to work in rows and rounds.
What to do to change the yarn colours.
How to execute the mattress stitch to join edges, and create invisible seams.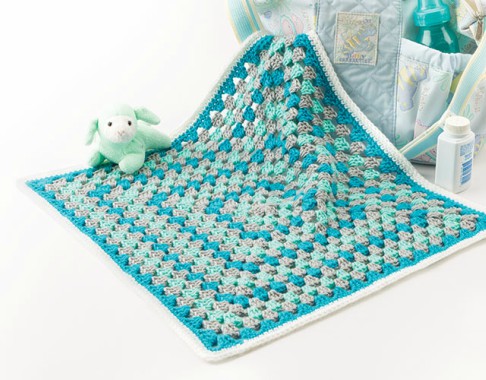 Trial Projects And Video Tutorials
As mentioned, there are numerous video tutorials for left-handed crocheting enthusiasts that demonstrate how to work the basic crochet stitches step by step.
Left handed crochet classes are accompanied with complete instructions on how to crochet four exclusive trial projects that include the Cute Cowls, fabulous Facecloth, Traditional Granny Squares, and Car Seat Blanket.
Most left handed crocheters find it a challenge to learn and follow the basics of the craft. This is especially true considering most patterns and their accompanying instructions are designed for right-handed individuals. Learning left hand crochet is essential whether you are just learning the craft or simply looking for a way to make left handed crocheting easier.
With the right learning materials, you can begin the mastery of the basics of left handed crocheting, and afterward, learn how to follow patterns written for right-handed crocheters.
Getting Started With The Basics
The basics of learning the left hand crochet involves mastering Chaining, also abbreviated as Ch. Chaining is how you lay your left hand crochet foundations and is perhaps the most straightforward technique in crocheting.
You start by looping your yarn over the index finger twice. Afterwards, pull the second loop through the initial loop to create a slip stitch. Next up, slide this last loop on your hook and loop over the free end of the yarn over the hook.
The second lesson in your left hand crotchet classes is how to do a slip stitch. Abbreviated as sl. St. Slip stitches are sometimes also known as joining stitches. To execute a simple slip stitch, insert your crochet hook through a stitch, and then do a yarn over. Pull the new yarn through the stitch and complete the slip stitch.
Concluding Your Initial Lessons
Other lessons you might want to pay keep attention on are how to do single crochets, double crochets, and triple crochets. Another important technique you will learn in left hand crochet classes is crocheting in the round. This technique is similar in both left and right-handed people. To crochet in the round, start by making a chain then secure it with a slipstitch in a circle and voila!
In summary, there's is a whole lot you will need to learn before you can fully master the left hand crochet. With suitable materials, you can become an expert of the left hand crochet, till then, keep practicing.
This left handed crochet video class is perfect for left handed beginners. As a lefty, has crochet always felt awkward or simply too hard to do? If you've always had right-handed people try to teach you to crochet, you know how challenging learning to crochet can be.
This class will give you clarity. Your frustration will be over and you'll soon have the confidence needed to create beautiful crocheted projects for your family and friends.
All of the basic building blocks are covered here in this class in up-close detail. Hold your hook and yarn, watch the instructor's hands and learn everything you need to know to get started.
Join expert left handed crocheter Kathy Lashley as she demonstrates step by step how to work the basic crochet stitches.
Learn Left Handed Crochet Here