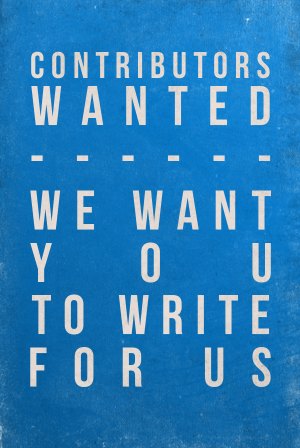 If you are passionate about crochet and have a little time to spare, would you be interested in contributing articles to the site? We are especially looking for more personal content where we can share real crochet news – about real people who crochet, and the things they make.
1)  Looking for pattern reviewers
As you know, we share a lot of patterns and tutorials here, but rarely get the chance to test and review many of them in person. So what would be really useful to our community, would be to hear from real people who crochet every day, and try out the free patterns available on the internet.  Was it easy to follow? Did you find any errors? Did your project come out as expected? How long did it take you to finish? Do you have any tips or recommendations for others who might want to give it a try? If you have tried a pattern and would be interested in writing a review, along with sharing some pictures of your finished project – we would really LOVE to share it with our readers.
2)  Looking for class reviews
Have you taken any of the online crochet lessons, perhaps with Craftsy or Annie's? What did you think? Was the instructor clear? Were the patterns or projects easy to follow? Did you feel that you got good value for money? Did you learn all of the skills that were promised? Would you like to share your progress and any of the projects you completed as a result? We would love to know what classes you have taken and whether you recommend them to others – even if you don't recommend them, you are free to give your honest opinion here.
3) Looking for book reviews
Do you have a 'must have' crochet book in your library or craft room? Is it a stitch dictionary and guide, a book of your favorite amigurumi patterns, a beginners 'how to' book, or simply just something you find inspiring. We would love to get your review and recommendation for the books you own, or have seen, or would simply love to buy one day. Do certain aspects or styles of crochet appeal to you? Want to share your favorite book on broomstick lace? You get the idea – anything goes!

4) Looking for sales, marketing and business tips
Do you have an Etsy store, your own website, or sell at craft fairs? Many of our readers just crochet for personal enjoyment or to give as gifts, but we know that many others would love to be able to make a little money by selling what they make. More money in means more money to buy some delicious new yarns and supplies. So if you have any tips or insider information you can share to help people get started in business, market their products, or reach out to customers – please share them!
5) Looking for …whatever you like!
What sort of content would you like to see on a Crochet News site? New yarn releases, or yarn reviews? Equipment reviews and suggestions? Simple crochet tutorials, or stitch tutorials? Want to write an article about why you love to crochet? Want to showcase some of your projects? Want to comment or give your opinion about something in the news in the yarn world? Want to share the details for a pattern you have written and developed yourself? Or simply want to share a funny crochet story? Just let us know your ideas and if we think it would be of interest to our readers, we would love to have you write us an article.
All we would need is:
some nice clear, bright pictures and your permission to share them
an article written in good English, and in your own words
We'll take care of the rest!
Please don't be shy. Drop us a line. We really would be excited to hear from you.
Email us at admin@crafting-news.com