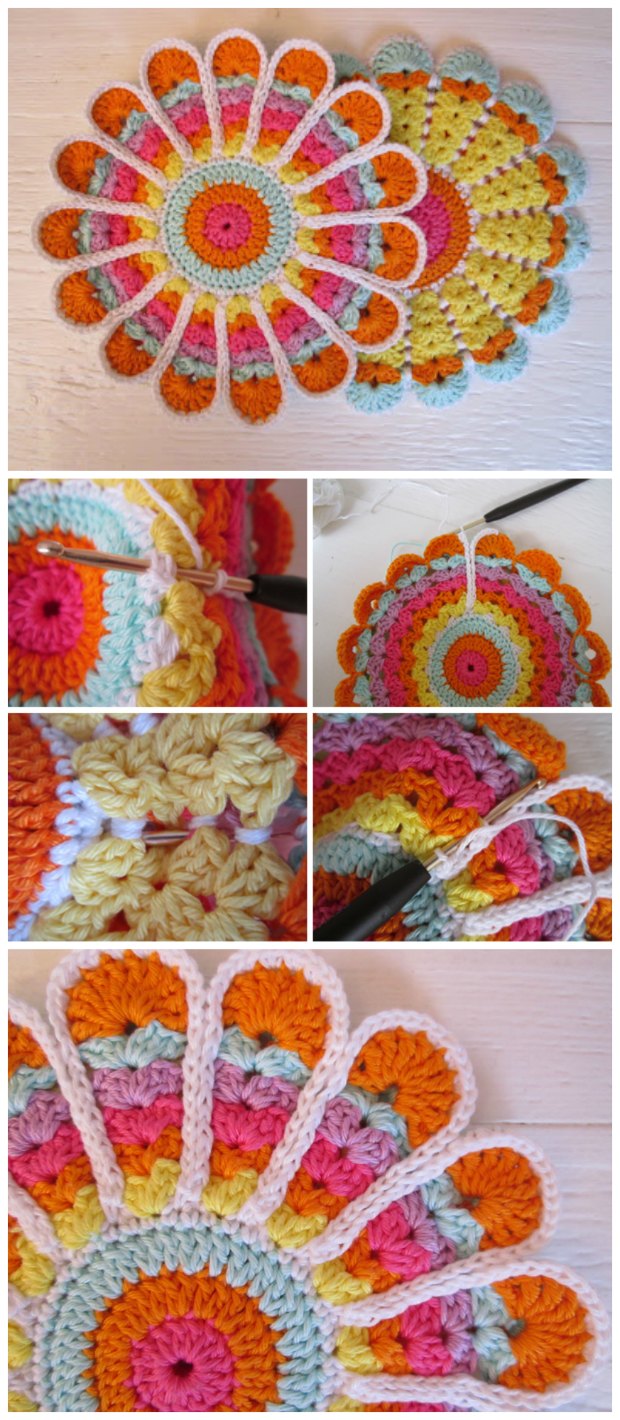 Crochet Flower Pot Holder Vintage Pattern
Crochet flower pot holder is a vintage pattern and absolutely scrumptious! This pretty pattern is for a vintage-style flower pot holder, but I'd hate to get these dirty in the kitchen with spills or hot pots!
How about using them as generously sized coasters or just as pretty doilies on your table. One might also be a beautiful embellishment on the side of a bag, or even on the back of a jacket.
That's one of the reasons we love to crochet so much. It's so versatile and adaptable. Wow, wouldn't these look gorgeous added to a plain blanket too?