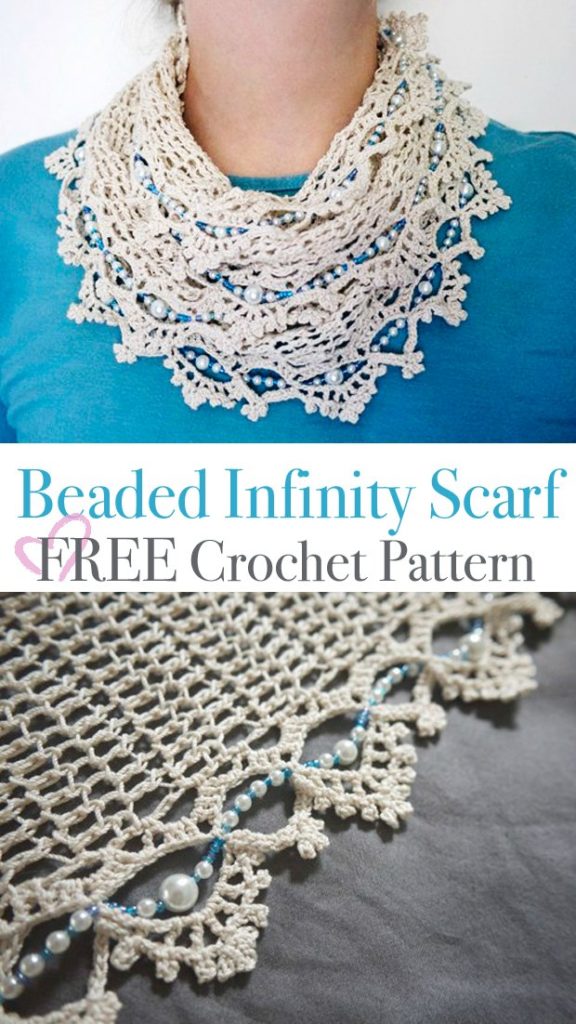 Crochet Infinity Scarf Beaded Pattern
This Crochet Infinity Scarf Beaded Pattern is a stunning crochet project for spring and summer? Look no further as this Thread & Beads Infinity Scarf will have your friends asking where you got the exquisite scarf from. This pattern is free and ideal for warmer seasons like spring or summer. This is the scarf is what you want to be wearing when you are dressing up for a night out on the town or a fair.
This pattern is easy to follow, but is considered as an ADVANCED pattern. You really need to know the anatomy of the stitches. They look very different when using a big hook with the crochet thread. The main body of the infinity scarf will be made in rows, and the edging will be made in the round.
MATERIALS
Crochet thread
Beads
H8/5mm hook (for the main body)
Size 4 steel crochet hook (for the edging)
A needle
Something to string your beads onto