Starfish or sea stars are our favorite shapely invertebrate from the ocean and today we are sharing how to make one using these starfish crochet patterns. They're perfect to add to your ocean crafts, to make after a day at the beach, or just because you like starfish as much as we do!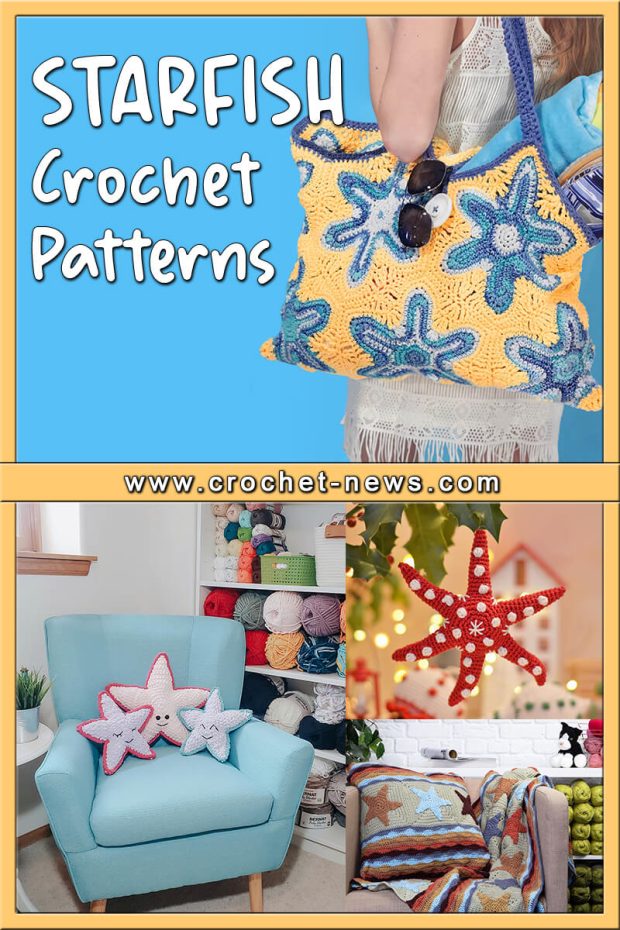 Collecting starfish is a highlight of childhood beach trips. Recapture some of that memories by making one yourself. From amigurumi ones, to starfish-themed crochet projects, get ready to swan dive into this fun, colorful collection of crocheted sea star projects that will enchant children and adults alike!

1. Starla, The Starfish Crochet Pattern by Yarnspirations
Starla, the Starfish is a magical toy for a child, or whimsical decoration for the home. Make her in 100% cotton using shades that speak to you, or craft her as shown. She brings lighthearted spirit and stimulates the imaginations of children both young and old.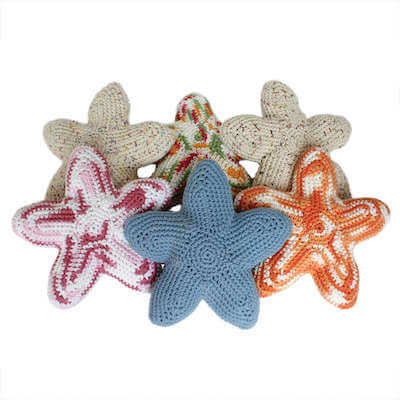 Get the Pattern here

2. Starfish Crochet Pattern by Whomsoever
This pattern makes a small, three dimensional starfish. It measures 5 inches at it's widest point. The starfish has a flat bottom with picots along the perimeter and down the center of each arm.

This pattern is created with post stitches – as such it does not need stuffing to give it volume. The resulting starfish has great flexibility and is even a bit poseable.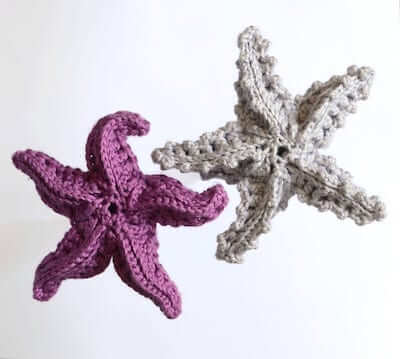 Get the Pattern by Whomsoever here

3. Stevie Starfish Crochet Pattern by Wee Warrior Crafts
Stevie Starfish is a fun, easy to make, cuddly plush! Add a face to make a cute stuffed animal, or don't add a face and make a fun starfish throw pillow for your home decor!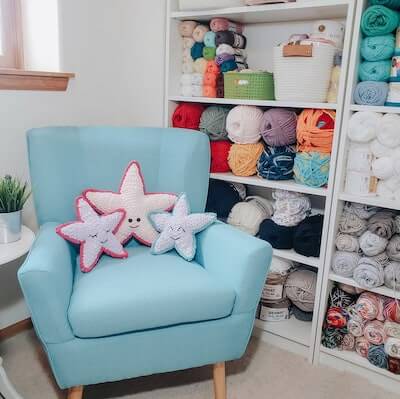 Get the Pattern by Wee Warrior Crafts here

4. Starfish Baby Rattle Crochet Pattern by Lisa Ferrel
Crochet a starfish baby rattle for your beach baby! This simple crochet pattern works up quickly in one evening using cotton worsted weight yarn and a 2.5" round rattle (or 2.5" teething ring).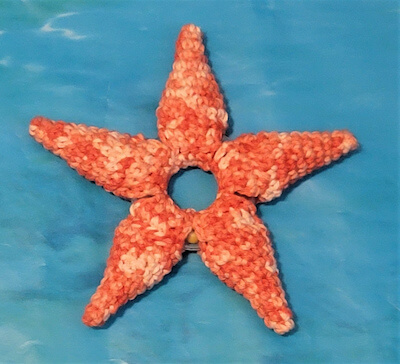 Get the Pattern here

5. Starfish Ornament Crochet Pattern by Natalia Manfre
Are you ready for Christmas? Here's a very cute, original, and quick project for you. Starfish! Lovely bright starfish will be an original ornament for your Christmas tree. It is also a perfect gift for people who live by the sea and the ocean, and people who love the ocean.
Get the Pattern by Natalis Manfre here

6. Starfish Floor Cushion Crochet Pattern by Hoooked
This super-sized crocheted starfish looks great as a crochet pouf in the children's playroom. It will be around 80/85 cm (32-33 inches) and is crocheted with a 9 mm crochet hook to ensure a sturdy result.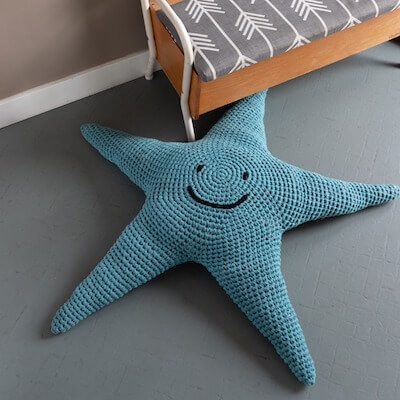 Get the Pattern here

7. Starfish Beach Bag Crochet Pattern by Lily/Sugar'n Cream
Get ready for summer with this Starfish Beach Bag Pattern! Closed with a button, you can add some ocean-themed fun to your adventures at the beach with this handy bag.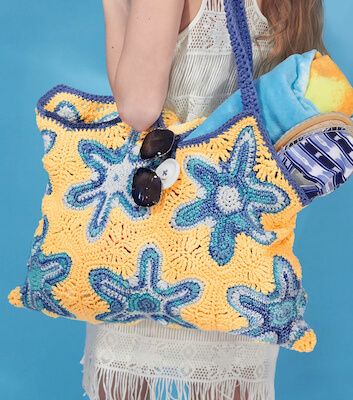 Get the Pattern here

8. Starfish Collection Crochet Pattern by Planet June
Starfish Collection is a mix-and-match no-sew pattern that includes 4 sizes of sea stars, ranging from 3 to 7 inches (7.5 to 18cm) across. You can make each size in any of three colour patterns (plain, striped top, and pale underside).

The pattern also includes flat appliqué versions, and instructions for making amigurumi-style starfish with a cute happy face!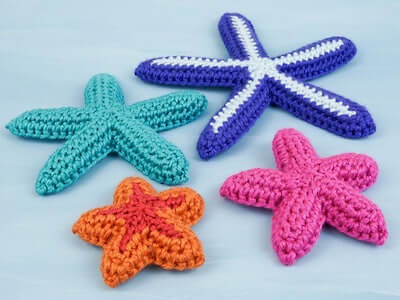 Get the Pattern by Planet June here

9. Starfish In The Waves Blanket And Cushion Set Crochet Pattern by Zoe Potrac
Inspired by the colors of the coast, this blanket and cushion set features starfish appliques on square backgrounds with a border of waves on the shore. Refresh your space with thoughts of the ocean and this wonderfully designed crochet set!
Get the Pattern by Zoe Potrac here

10. Starfish Dishcloths Crochet Pattern by Red Heart
These crochet starfish dishcloths are colorful and wistful, whether placed in the bathroom or kitchen. Use them to wash dishes as they remind you of lazy days away at the beach.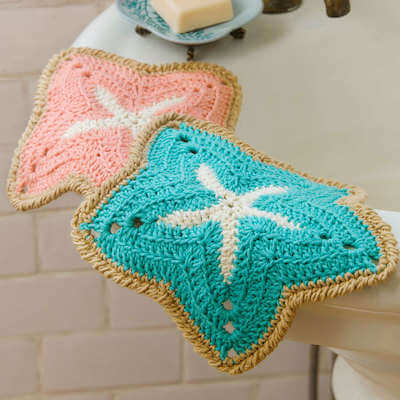 Get the Pattern here

11. Free Starfish Crochet Pattern by Cotton Pod
Hook up a decorative Starfish with this crochet pattern that can be used in many decorative situations e.g., as a decorative doily/mat or as an applique that could be sewn onto a bag or an item of clothing.

This Starfish is made in the round and consists of a variety of interesting stitches, including clusters and puff stitches.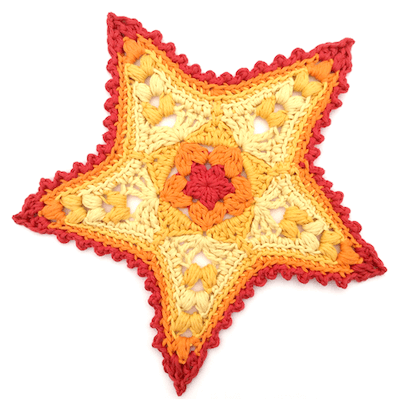 Get the Pattern here

12. Sea Star Shawl Crochet Pattern by Kira K Designs
Drape yourself in elegance with this Sea Star Shawl, a cluster of star-shaped motifs reminiscent of starfish meeting in a tidepool, perfect for adding a splash of glamour and color to any outfit.

This modular crochet design grows seamlessly as each star is connected to the previous motifs for minimal finishing, and the Faroese-style truncated V shape sits nicely on the shoulders.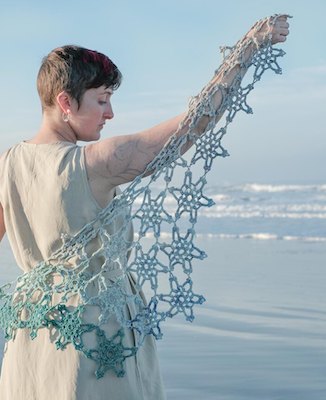 Get the Pattern by Kira K Designs here
THESE STARFISH CROCHET PATTERNS WILL HELP YOU GET YOUR SUMMER GAME ON!
We can't wait to see your version of these sea stars! Feel free to share your crocheted starfish on our Facebook Page.

Immerse yourself in an underworld adventure with more sea creatures to crochet! Crochet fun and vibrant ocean creatures, including crochet octopus, sharks, whales, jellyfish, turtle and plenty of colorful fish to choose from. 

When you're daydreaming of slow and easy beach days, these starfish crochet patterns got you covered! We know many of you can't wait to get into Summer mood!