Dress up your way to being fashionable and still feeling comfortable with how you look through this newly-designed crocheted clothing pattern – Half Ribbon Drape Ruana Crochet Pattern.
Rhinebeck Sheep and Wool Festival showcased various knitted and woven crafts made from wool and yarn.
A featured ruana in the festival had taken the attention of ChiWei Ranck of 1 Dog Woof and Alexandra Tavel of Two of Wands. This led to the creation of this pattern. ChiWei designed the pattern for crochet while Alexandra chose one for knitting.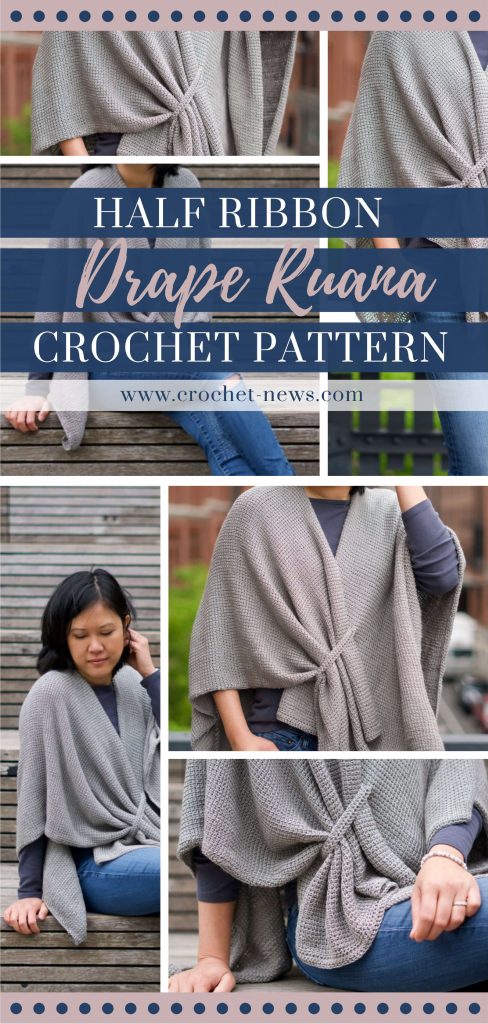 SKILL LEVEL NEEDED TO CROCHET THIS PATTERN
Beginner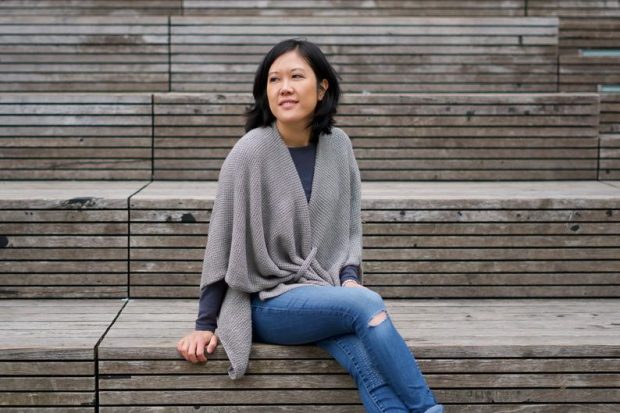 MATERIALS TO CREATE THE HALF RIBBON DRAPE
To begin with your wonderful crocheting experience, you may check the list below for the things that you will need:
Yarn – 6-9 skeins of #2 fine weight premium acrylic

XS/S – 6 balls of yarn
M/L – 7 balls of yarn
XL/2XL – 8 balls of yarn
3XL/4XL – 9 balls of yarn

Specific yarn used is Lion Brand's Beautiful You in Pumice Stone.



Hook – A size I or 5.5 millimeter Tunisian crochet hook and a size G or 4.00 millimeter hook
Scissors
Tapestry Needle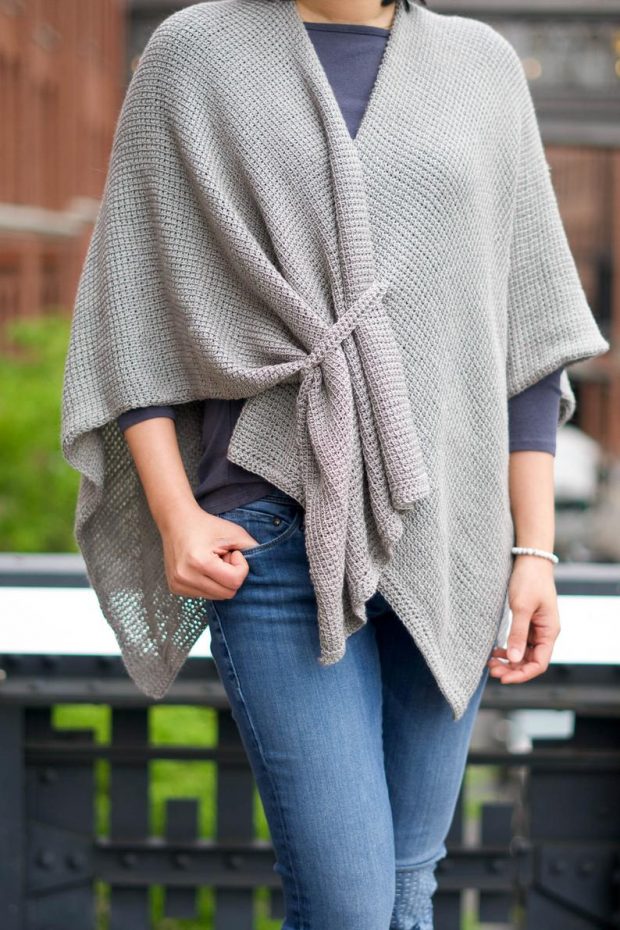 PATTERN STITCHES
Stitches used for this pattern is easy and uncomplicated:

FINISHED SIZE OF THE RUANA CROCHET PONCHO PATTERN
Sizes are based on laying flat the lightly blocked ruana.
XS/S – 21" front, 27" back and 47" in width
M/L – 21.5" front, 27.5" back and 50.25" in width
XL/2XL – 22" front, 28" back and 53" in width
3XL/4XL – 22.5" front, 28.5" back and 56.25" in width
This ruana uses easy crochet stitches. Hence, this project is perfect for beginner crocheters who wants to try making their own poncho. This is a fun and easy way to crochet your own piece! As easy as how this piece of clothing is to be made and with very common and easy to find materials as the ones above, no one would believe that you can already make a masterpiece on your own with an easy pattern.

The half ribbon drape can be worn for a sophisticated look with wrapping it around in the office, or just hanging out in a cold evening and having it as a soft delicate shawl to cover your body. The finished garment is so comfortable and easy to wear that it feels flowy while still looking beautifully and elegant.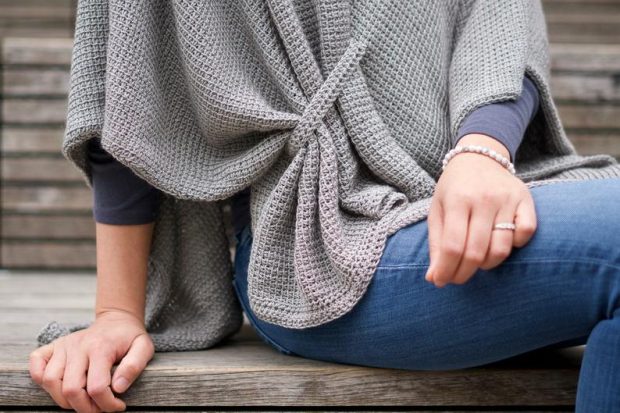 Ready to make your first poncho now? Check our list of Women's Crochet Winter Poncho Patterns and Baby Poncho Crochet Patterns.
For more clothing crochet patterns, don't miss our collection of Crochet Shirt Patterns, Duster Crochet Patterns, and Flower Cardigan Crochet Pattern.

For fashion, outfit-of-the-day styling, or for the cold weathers to come, you can surely count on this Half Ribbon Drape Crochet Ruana Pattern to keep you fab and comfy whenever and wherever.