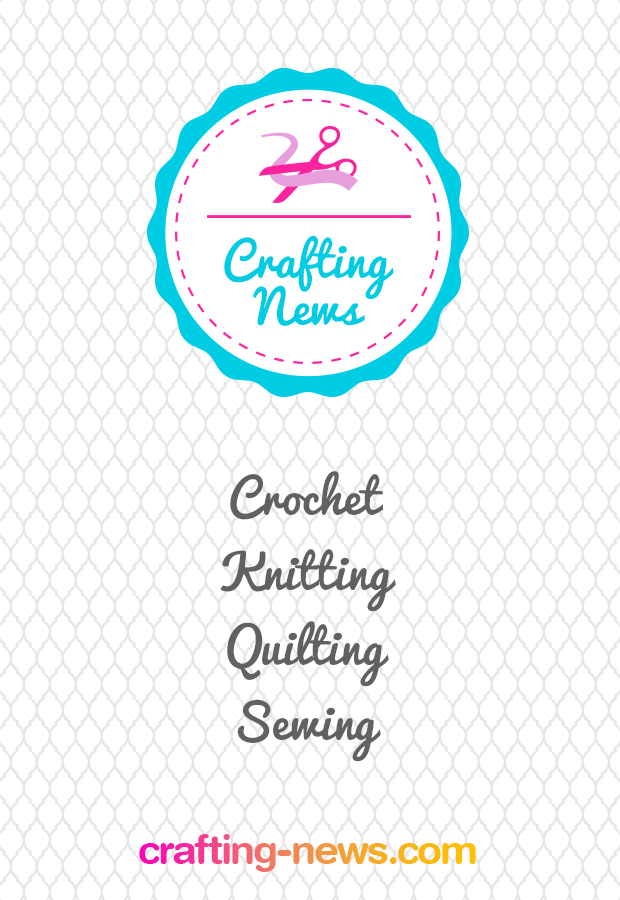 We're delighted to announce to all of our readers at Crochet News that a new site within the Crafting News group has recently been launched. Crafting News has just started posting its own daily content, as well as collecting the daily crochet articles from Crochet News, so that everything will be in one easy-to-find place.
On Crafting News you'll not only find crochet, but also other needlecrafts such as knitting, embroidery, sewing and quilting, and other crafts we think you might love such as:
papercrafts
craft activities for kids
seasonal crafts and home decor ideas
simple woodworking
weaving and other yarn crafts
upcycling and recycling crafting ideas and inspiration
painting, drawing and other art
mixed media crafting
plastic canvas
geeky and nerdy crafts
costume ideas
and lots more
even some gardening ideas for those of you with a love of the outdoors and the occasional cake decorating or party decor for those who love to entertain!
Basically, Crafting News will have something for everyone, and just might encourage and inspire you to put down your crochet hook and try something new and exciting. If you love one craft, you'll probably love others too. Come and join us today.